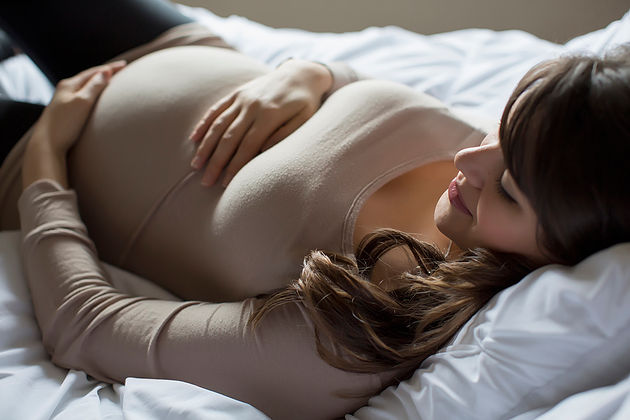 Moms-to-be, we've got great news—acupuncture is safe during pregnancy, and can even help with some of the aches and pains you're experiencing!
Research has shown that acupuncture is one of the safest treatments for women expecting a child, with little to no known side effects. But as in all healthcare treatments when pregnant, it's vital to let your practitioner know. This is because there are certain acupuncture points that are best avoided—but mostly so your practitioner can help you and your baby feel as good as possible!
Acupuncture and acupressure can help pregnant women and new moms with conditions such as:
Morning Sickness

Backache

Hip Pain

Pregnancy-Induced Hypertension

Depression, Stress, and Anxiety

Heartburn

Constipation

Gestational Diabetes
When to see the acupuncturist:
– Before You Get The Good News
Your practitioner can help "tune up" your body in a way that's safe for you—and your new baby—to ease your transition into motherhood.
– After The First Trimester
Talk to your acupuncturist and doctor about treatments during the first 12 weeks of pregnancy. While it is regarded as safe, some patients prefer to receive acupressure instead of acupuncture treatments during this time.
– Once You've Given Birth
Labor isn't the only hard part—fatigue and postpartum depression are big challenges your acupuncturist can help you overcome. Talk to your acupuncturist, hospital, and insurance agents to see if you can receive in-hospital acupuncture treatments.
As a mother-to-be, there's perhaps no safer, more effective way to care for your health during this special time. Consult with your doctor and acupuncturist as soon as you get your "positive" result, and you'll make your pregnancy healthier and happier than you could imagine!