MARC S. CUTLER
Director of Clinical Services
D.O.M. (NM), L.Ac (NC), Dipl.Ac, MSW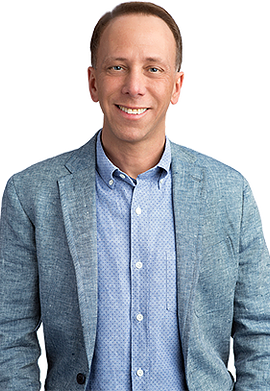 For 25 years Marc Cutler,
D.O.M (NM), Dipl. Ac., L.Ac
, has been helping people across the Triangle and the country reach their health and wellness goals. By using various forms of Holistic Therapies, both traditional Chinese and Japanese Acupuncture, Oriental Medicine, Digital Thermography, Herbology and Massage to naturally restore health and balance to their lives, Marc works with patients to help them realize the benefits of being healthy.
Advanced Healthcare Solutions patients benefit from Cutler's vast experience and expertise in: post-stroke recovery using scalp acupuncture, infertility and sports therapies, the use of Low Level Laser light for pain reduction as well as healing, treatment of immune deficiency illnesses, sleeping disorders, digestive problems – and much more.
Additionally, Cutler received a specialization in ear acupuncture after completing a private study with Dr. Li-Chun Huang in China, world renown for her work in auricular medicine. In addition, Marc has extensive study with Dr. Jishun Hao, one of the most sought after doctors in the application of Scalp Acupuncture for Neurological diseases. Marc has also studied under the tutelage of Dr. Richard Tan,
one of the most famous Acupuncturists in the world who focuses on balancing the body through a unique and ancient style of Acupuncture that speeds up the healing process. In addition, Marc has studied privately with Dr. Jimmy Chang, the leader in Pulse Diagnosis for many years.
Cutler is also one of the first acupuncturists in the area to practice Cosmetic Acupuncture. His patients can now receive a facelift without many of the dangers associated with plastic surgery.
As a leader in the acupuncture community, Cutler has held the position of President of the North Carolina Acupuncture Association. He also was a Professor at the prestigious Southwest Acupuncture College in Santa Fe, New Mexico, where he taught many classes; in addition, he was a Clinical Instructor at the student clinic where he supervised all three levels of interns as they prepared to enter the "real world of healing".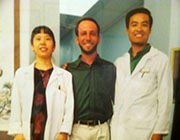 Marc and his family have called Raleigh their home for 18 years. He is an avid hockey fan and player since he could be on skates (Go Canes!) At the age of 7 Marc was selected to be in very accelerated classes in school which put him into College at the age of 16. He received his double Bachelors in Psychology and Sociology and his Masters Degree in Psychotherapy and Social Welfare from Stony Brook University. After working as a college Counselor he moved on to the position of Assistant Dean of Students which was very rewarding but he felt he needed to enter the field of Medicine and Healing, which lead him on his journey to beautiful Santa Fe, New Mexico where he received his degree in Acupuncture and Natural Healing.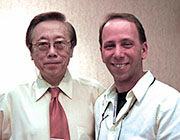 Marc an avid reader and researcher decided a while back he had a message about health and wellness that he need to share. As a result he is currently working on his second book, Making Your Health Your Hobby will assist people around the world in making simple adjustments in their lives with food choices, time management, stress reduction and other simple and important ways to enjoy one's life and to live with Purpose and make each day a little bit more healthful!
Marc has appeared on many TV and radio shows to share his knowledge of Holistic Healing and Acupuncture.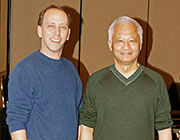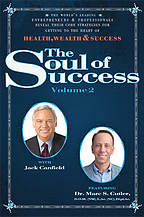 Discover how to restore your health and balance naturally.
Get Marc's FREE CHAPTER from the best selling book, "The Soul of Success" by subscribing to our mailing list.
We hate spam too! We will never sell your email address.