Are you in Pain?
Did you know that US Veterans now qualify for 100% covered Acupuncture treatments through The Veterans Choice Program?
No Cost Acupuncture Treatments for Military Veterans.
The Veterans' Access to Care through Choice, Accountability, and Transparency Act of 2014, also called the Veterans Choice Act, is a public law that provides funding for veterans so they may seek treatment outside of the VA. The law stipulates you must live 40 miles away from the nearest VA hospital or be unable to get an appointment within 30 days. However, because there are no acupuncturists currently working at the VA everyone who qualifies for medical coverage through the department of Veterans Affairs automatically qualifies for 100% covered Acupuncture treatments through the Veterans Choice Program.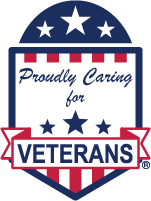 Advanced Healthcare Solutions was chosen as one of the first Community Care Providers here in the Raleigh/Durham area.
We have been treating Veterans for over 28 years
Veterans that receive Acupuncture will be centered around these three broad conditions and treatments
Pain management:
Headaches, Chronic pain, Migraines, Back pain, Shoulder pain, Neck pain, Ankle pain, Knee pain, Dysmenorrhea, Osteoarthritis, Cancer, Prostatitis, TMJ, Postoperative pain, Rheumatoid Arthritis, Post traumatic pain.
Mental Health:
Depression, PTSD, Anxiety, Schizophrenia, Opiate addiction, Drug addiction.
Wellness:
Insomnia, Smoking cessation, Postoperative Nausea, Restless leg syndrome, IBS, PMS, Tinnitus, Menopausal Symptoms, Blood pressure, Rhinitis, Asthma, Gastro Intestinal disease.
Learn more about Acupuncture
Call Marc Cutler today at 919 846-2239 for your free consultation to see if Acupuncture may help you reduce your pain and feel good again.