HOLISTIC CLINICAL SERVICES
We are the non-drug, non-surgical pain relief specialists and North Carolina's leading Holistic Healthcare Center. Our Services include: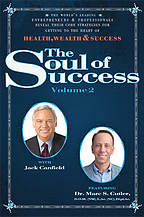 Discover how to restore your health and balance naturally.
Get Marc's FREE CHAPTER from the best selling book, "The Soul of Success" by subscribing to our mailing list.
We hate spam too! We will never sell your email address.