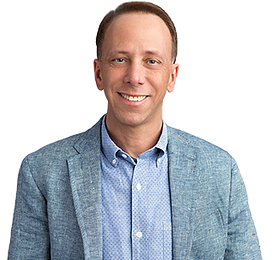 Director of Clinical Services
MARC S. CUTLER, D.O.M (NM), Dipl. Ac., L.Ac
For 25 years Marc Cutler has been helping people across the Triangle and the country reach their health and wellness goals. By using various forms of Holistic Therapies, both traditional Chinese and Japanese Acupuncture, Oriental Medicine, Digital Thermography, Herbology and Massage to naturally restore health and balance to their lives, Marc works with patients to help them realize the benefits of being healthy.
Advanced Healthcare Solutions patients benefit from Cutler's vast experience and expertise in: post-stroke recovery using scalp acupuncture, infertility and sports therapies, the use of Low Level Laser light for pain reduction as well as healing, treatment of immune deficiency illnesses, sleeping disorders, digestive problems – and much more.
Additionally, Cutler received a specialization in ear acupuncture after completing a private study with Dr. Li-Chun Huang in China, world renown for her work in auricular medicine. In addition, Marc has extensive study with Dr. Jishun Hao, one of the most sought after doctors in the application of Scalp Acupuncture for Neurological diseases. Marc has also studied under the tutelage of Dr. Richard Tan, one of the most famous Acupuncturists in the world who focuses on balancing the body through a unique and ancient style of Acupuncture that speeds up the healing process. In addition, Marc has studied privately with Dr. Jimmy Chang, the leader in Pulse Diagnosis for many years.
Cutler is also one of the first acupuncturists in the area to practice Cosmetic Acupuncture. His patients can now receive a facelift without many of the dangers associated with plastic surgery.
As a leader in the acupuncture community, Cutler has held the position of President of the North Carolina Acupuncture Association. He also was a Professor at the prestigious Southwest Acupuncture College in Santa Fe, New Mexico, where he taught many classes; in addition, he was a Clinical Instructor at the student clinic where he supervised all three levels of interns as they prepared to enter the "real world of healing".
Marc and his family have called Raleigh their home for 18 years. He is an avid hockey fan and player since he could be on skates (Go Canes!) At the age of 7 Marc was selected to be in very accelerated classes in school which put him into College at the age of 16. He received his double Bachelors in Psychology and Sociology and his Masters Degree in Psychotherapy and Social Welfare from Stony Brook University. After working as a college Counselor he moved on to the position of Assistant Dean of Students which was very rewarding but he felt he needed to enter the field of Medicine and Healing, which lead him on his journey to beautiful Santa Fe, New Mexico where he received his degree in Acupuncture and Natural Healing.
Marc an avid reader and researcher decided a while back he had a message about health and wellness that he need to share. As a result he is currently working on his second book, Making Your Health Your Hobby will assist people around the world in making simple adjustments in their lives with food choices, time management, stress reduction and other simple and important ways to enjoy one's life and to live with Purpose and make each day a little bit more healthful!
Marc has appeared on many TV and radio shows to share his knowledge of Holistic Healing and Acupuncture.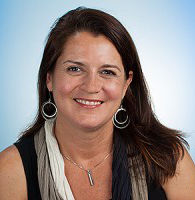 Healthcare Administrator and Consultant
SHARON CUTLER, MS.Ed
For more than 20 years, Sharon Cutler has been helping patients get the most out of life. Sharon is focuses on women's and children's health and believes in a preventive, natural approach to wellness – a belief she and her family practice personally by accessing acupuncture or chiropractic treatment regularly or as needed.
Sharon holds a Masters of Science degree in education and counseling, which she completed at Old Dominion University following a BSc in interdisciplinary studies. She is a certified clinical thermographer, a licensed massage therapist and has advanced training in weight loss management.
Sharon spent time as an Assistant Manager in a 45-bed, inpatient drug and detox unit in Staten Island, NY.
She then worked as senior counselor for Greenwich House East, an outpatient methadone clinic on the Lower Eastside of NYC where she managed addiction treatment planning for families and individual patients.
Sharon has worked in clinics and private homes with adults and adolescents, and provided crisis intervention counseling to patients wanting to improve their quality of life.
As a director of Advanced Healthcare Solutions for the past 15 years, Sharon specializes in weight loss and massage therapy, and oversees the operations of the practice always ensuring the highest quality of patient care through staff training, enhancement and quality assurance.
Sharon also continues to own and operate Advanced Thermal Imaging, a thermography clinic serving the women of North Carolina.
She is passionate about helping patients become well-informed consumers, particularly with regard to women's and children's health. She works to restore health and balance to her patients' lives, and her love for nurturing helps people to find lasting health and wellness in her care.
Sharon is dedicated to her family, which comprises her husband Marc and her sons, Noah and Max. She relocated to the triangle area from New York where she met her best friend and husband, Marc. She enjoys gardening, spending time with family and friends and hiking in the woods. In her free time she has fun trying out new bread recipes, learning and fine-tuning healthy, grain-free or raw meals and desserts.
Acupuncturist
Stephanie Pieper, L.Ac., Dipl. O.M., AOBTA-CP
Stephanie graduated from the renowned AOMA – Graduate School of Integrative Medicine in Austin, Texas, receiving her Master's in Acupuncture and Oriental Medicine. She is a licensed acupuncturist in the state of North Carolina, and board certified by the National Certification Commission for Acupuncture and Oriental Medicine (NCCAOM) in Acupuncture and Chinese Herbs. In addition, she is a certified Reiki practitioner and an AOBTA certified practitioner in Tui Na, a type of Chinese medical massage.
While Stephanie's clinical interests include women's health issues, digestive disorders, chronic pain and mental health, she has years of experience treating various problems including allergies, headaches, anxiety, and stress. She also has experience working with children where she employs her skills in the gentle classical style of Japanese Hari acupuncture – a style she had the pleasure of studying with Japanese Sensei T. Koei Kuwahara. Stephanie believes in encouraging the body's own ability to heal itself and customizes each treatment to the patient's needs using various modalities including acupuncture, cupping, gua sha, Tui Na, Chinese herbal prescriptions, and diet and nutritional suggestions. Stephanie is a compassionate practitioner, a kind listener, and is dedicated to helping patients find their individual healing strength.
Before becoming an acupuncturist, Stephanie enjoyed many walks in life. With her B.F.A. in Music Theater from Elon University, she has danced and performed in plays, musicals and commercials for 20+ years, as well as worked in corporate finance and billing. It was through these avenues that she found the ancient healing strength of acupuncture to relieve her stress and chronic pain. This ultimately led to her desire to help others find the same relief she did. She continues her self-care through Chinese medicine and meditation as well as spending time her husband, Chris, and their two fur-kids, Samwise and Zanziboo.
Patient Care Coordinator
Sarah Wynne
Sarah has been with Advanced Healthcare Solutions since August 2018. She is one of the two Patient Care Coordinators who oversee all of the daily functions in the office to make sure patients have an unbeatable experience. Sarah graduated with honors from NCSU with a Bachelor in Interpersonal Communication and went on to become a Certified Life Coach to enhance her skill set.  She has various backgrounds in management, administration, sales and customer service.  She finds the science behind acupuncture quite interesting and personally valuable to her health and well being.  Sarah is one of the friendly voices you will more than likely hear when you call our office. Feel free to reach out with any questions or needs you may have to get started on your healing journey with the proven benefits of acupuncture!
Patient Care Coordinator
Christine Lumpkin
Christine is one of the two Patient Care Coordinators we have at our office. She has been working in customer service for over 10 years and truly enjoys being able to help the patients here at Advanced Healthcare Solutions. Christine went to college at UNC Charlotte to study Psychology and Anthropology and moved back to Raleigh when she realized how much she loves it here. Christine has a passion for helping others heal and encourages everyone to take advantage of the benefits of acupuncture. She would love to tell you more about her story and help you start yours!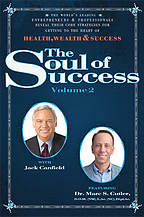 Discover how to restore your health and balance naturally.
Get Marc's FREE CHAPTER from the best selling book, "The Soul of Success" by subscribing to our mailing list.
We hate spam too! We will never sell your email address.