TREATMENT FOR MALE FACTOR INFERTILITY
Approximately 40-60% of couples being treated for infertility are dealing with some form of male factor infertility.
Functional/Traditional Chinese Medicine (TCM) effectively treats several root causes of infertility due to the male factor.
​
General causes of male factor infertility include:
Problems with sperm production
Issues with sperm transportation
Vericocele
Pituitary disease
Other unknown causes
Functional/Traditional Chinese Medicine has been shown to:
Significantly increase sperm production
Increase the percentage of healthy sperm
Improve sperm movement (motility)
Improve the levels of hormones responsible for fertility
Increase the rate of pregnancy when used in conjunction with ART
"In conjunction with ART or even for reaching natural fertility potential, acupuncture treatment is a simple, non-invasive method that can improve sperm quality." (Dr. Jian Pei, Fertility and Sterility 2005: 84:141-147)
At AHS we encourage a detailed and thorough evaluation of each partner to determine the causes of infertility.
We encourage all of our male patients to get Acupuncture even if the identified patient is the female. As mentioned earlier, in the unexplained infertility for women, the same goes for men; very often we are treating idiopathic or sub-fertile considerations. Measuring sperm motility, count, and morphology help create a well-rounded and useful diagnosis.
Once diagnosed, male partners begin treatment at AHS as a natural, non-invasive way to boost their fertility.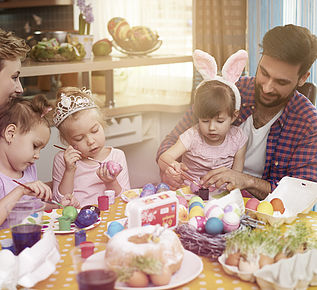 After an initial visit with one of our acupuncturists, every male patient is given a specific plan for treatment that may include weekly Acupuncture, Chinese herbs/nutraceuticals, stress management support and supplements specifically for his specific diagnosis. Traditional Chinese Medicine and Acupuncture has been a successful reproductive therapy for thousands of years.
In the case of male infertility, Acupuncture and herbs have been able to increase motility and count, improve morphology, and eliminate infections.
At AHS we understand the pressure and anxiety that occurs when couples are working through fertility issues.
So when the female partner signs on for a full fertility plan, her partner will receive a 50% discount on acupuncture in the male factor treatment plan. We find this creates a very good result and the couple feels less stress and more optimistic!